Brewer Area Food Pantry Finds a Home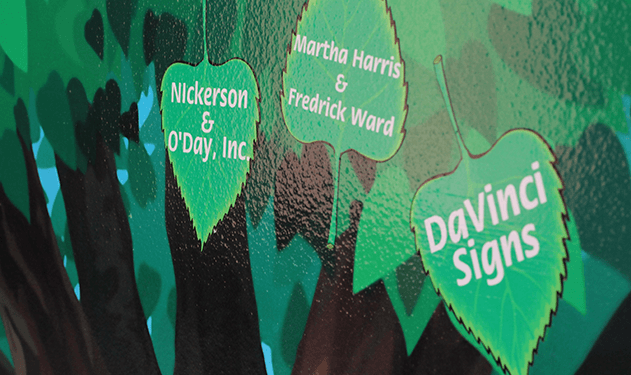 OHI CONTRACTS FOR BUILDING PURCHASE
TO HOUSE BREWER AREA FOOD PANTRY
By Rich Romero

OHI Resource Developer
HERMON, Maine – A local nonprofit agency today announced it has entered into a contract to purchase commercial property in downtown Brewer to open a food pantry for city residents and those in nearby Eddington.
The probable acquisition marks a milestone in the Brewer Area Food Pantry Advisory Committee efforts, led by OHI, to open another food pantry by Nov. 1 in the city following the August 2012 closure of the Brewer Christian Food Cupboard.
OHI, a Hermon-based agency that supports adults with intellectual disabilities and mental illness and has offices at Twin City Plaza, recently contracted for the purchase of the vacant former Boomer Fitness building and property at 222 North Main Street for an undisclosed amount.
"This was our biggest hurdle to date; now we can really start rolling," said Brenda Leavitt, OHI project manager. "We've had a name, logo, mission and vision for months. Finding a suitable location at a reasonable price was quite the challenge. Epstein Properties and the City of Brewer Economic Development Department were instrumental in the whole process."
Although committee members have been slowly and hesitantly establishing contact with area businesses to solicit support, donations and funding for the Brewer Area Food Pantry, Leavitt said the group will increase those efforts now that a location has gone under contract.
"We've sort of been in a holding pattern until securing a location," she explained. "Our initial plan was to tap into all the same resources as the previous food cupboard; unfortunately, we're finding a number of area businesses redistributed their donations and giving after the closure. We plan to leave no stone uncovered, though, particularly in Brewer."
Still, new opportunities have developed in the past 10-months since those people served by the previous food cupboard were left with few options and none that were within city limits. Manna Ministries, Inc., The Rock Church in Bangor, the Brewer Community Service Council and Camden National Bank in Brewer, for example, have all pledged to support the Brewer Area Food Pantry. Each also has a representative on the committee.
"This was a natural fit for us," said Cynthia Bergin, Camden National Bank branch manager in Brewer. "Whether through the in-kind donation of volunteer time or direct financial support, our giving is based on the belief that our vitality as a community bank depends on the well-being of the towns where we live and work. Additionally, our giving priority for 2013 centers on fighting hunger and this initiative helps us to continue those efforts in Brewer."
Individuals or businesses interested in providing financial support, donations of food or equipment or volunteers to help sustain the Brewer Area Food Pantry should call Leavitt at 848-5804, Ext. 1208, or e-mail her at [email protected].