Advocate
Enroll and Pay for Training
through the OHI Website
Enroll Now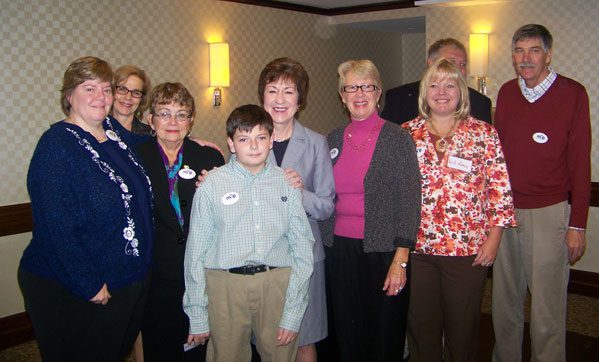 You can help advocate for people with intellectual disabilities and/or mental illness to ensure they're given opportunities to be independent and included in their communities by:
Becoming a Volunteer Correspondent
You'll be matched to a person with intellectual disabilities or autism by the Maine Developmental Services Oversight & Advisory Board (MDSOAB), a group of Maine citizens who provide independent oversight over programs and services for adults with intellectual disabilities or autism that are provided, authorized, funded or supported by the Department of Health and Human Services or any other agency or department of state government (Public Law, Chapter 356).
Being a Correspondent can mean many things, from sending a birthday card or taking in a movie now and then to speaking with potential employers about your friend's interests and abilities. As a Volunteer Correspondent, you'll be responsible to attend your friend's goal-setting meetings along with a variety of people — his or her family members or guardian, case manager, employer — and to look out for your friend's best interests as plans and decisions are made.
Employing someone with disabilities
One in five people in the United States has a disability. That means many of us have friends or family members with disabilities as well. Businesses with "disability friendly" hiring practices create a good feeling in their communities – and they find some excellent employees.