Training
Enroll and Pay for Training
through the OHI Website
Enroll Now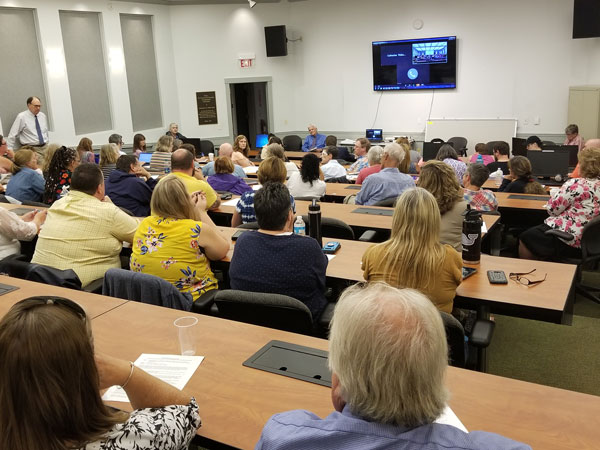 Professional Development
Learning experiences which inspire people to make a difference
OHI's Professional Development (training department) is seen as one of the premier training facilities in the central Maine area. Even though we are a human services organization, we do offer training appropriate for all industries. OHI offers group discounts for training. For more information, please contact Sarah Delano at 207-605-1245 or [email protected]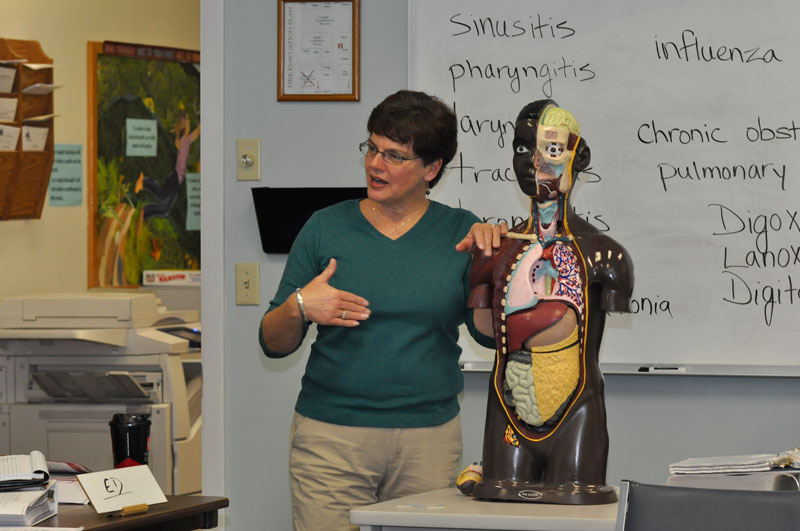 Lifelong learning
It's the goal of OHI to continue to grow and provide the best training environment possible. Even as educators, we are committed to lifelong learning to ensure students receive the most current information, skills, and techniques in the classroom. All of our courses are open to other community businesses.
State-mandated training
Our primary function is to provide state-mandated training and education for employees in the direct support profession. Through these trainings, we not only educate employees but the public at large. We believe professional development and education impact the future and we hope better training means better employees for the people we support.
No cost for employees
Employees at OHI currently receive all of their training through our Professional Development department at no cost. One of the most popular classes is the Certified Residential Medication Aide course. Our contract with a registered nurse, as well as having an RN on staff, allows us to offer medication courses monthly. We also have our own full-time instructor who facilitates CPR/First Aid training along with proctoring the College of Direct Support curriculum.
Cancellation/no-show policy
OHI provides a refund, less a service charge of $50 ($15 for CPR/First Aid and the 8-hour CRMA), if notice of cancellation is given at least 72 hours in advance. For cancellations made less than 72 hours in advance, a credit for a future class will be applied. Registrants may also substitute another person in their place by contacting OHI, or move to a different class provided there is space available. OHI reserves the right to cancel training in the event of insufficient registration or for safety considerations during inclement weather. In the event of a cancellation, the agency contact will be notified.
Refunds will not be issued to students who voluntarily leave the class, fail exams or otherwise fail to complete assignments. Credits will only be issued in exigent circumstances at the direction of OHI.
Course participants shall receive consideration without discrimination because of age, race, color, sex, sexual orientation, religion, national origin, disability, genetic information or veteran status. We encourage you to contact us if you are interested in training. If you require any special accommodations, please inform the training coordinator prior to registration. For more information, call the training coordinator at 605-1245.
Training Classes
OHI offers the following training and courses. Click Enroll Now for upcoming sessions, course descriptions, and to enroll.
College of Direct Support
Certified Residential Medication Aide (CRMA), 40-hour course
CRMA, 24-hour course
CRMA 8-hour recertification
CRMA, 8-hour bridge course
American Heart Association First Aid/CPR – Heartsaver
American Heart Association First Aid/CPR – BLS Provider
Positive Approach to Crisis Training (PACT), Behavioral Intervention Program
PACT Refresher
Mental Health Residential Technician-1 (a combination of four other courses)
Mental Health Support Specialist
Personal Support Specialist (clinical test out)
Generic Diabetes and Insulin Training