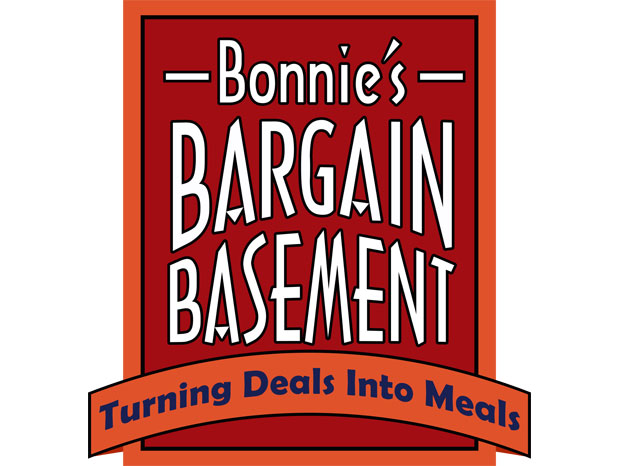 NEW BREWER STORE AIMS TO TURN DEALS INTO MEALS
By Rich Romero
OHI Resource Developer
HERMON, Maine – A new thrift store opens Oct. 28 in Brewer and the team behind it is on a mission to turn deals into meals.
Bonnie's Bargain Basement, located downstairs from the Brewer Area Food Pantry at 222 North Main Street, is a local nonprofit organization's vision for the long-term sustainability of the food pantry. Both are owned and operated by OHI, a Hermon-based nonprofit providing supports and services to adults with intellectual disabilities and mental illness.
A Grand Opening ceremony with city officials, OHI stakeholders and invited guests takes place at 10 a.m. (Area media are invited to attend.) Following the short ceremony, the new store opens for business at 11 a.m.
OHI hopes it can generate enough sales over time to offset the operating expenses of both Bonnie's Bargain Basement and the Brewer Area Food Pantry.
"While we want the thrift shop to be self-sustaining, a major goal is to cover expenses of operating the food pantry as well as to close the gap of purchasing food that donations don't cover," said Trudy Darling, Bonnie's Bargain Basement coordinator. "Make no mistake, though, we also want people in Brewer and the surrounding area to find it's a terrific store in our area to get great deals."
Stores hours are 11 a.m. to 6 p.m. Tuesday through Saturday. It closes Sunday and Monday. Darling said the store eagerly accepts donations from the community; however, a few items will not be accepted. Mattresses, tube televisions, baby cribs and car seats cannot be donated, and she said large furniture such as desks and entertainment centers are not only difficult to sell but equally tough to find the space to display or store.
Darling notes that Bonnie's Bargain Basement stands out among similar thrift stores because of its emphasis on "Turning Deals into Meals," in reference to its mission to financially support the Brewer Area Food Pantry. To help keep down operating expenses, Darling said the store relies heavily on volunteers.
"Similar to the food pantry, our primary workforce will be volunteers," she explained. "The food pantry has incredibly dedicated and committed volunteers who do a fantastic job operating the food pantry with management oversight by an OHI employee. We're hoping in time to establish the same opportunities for other people in the community who want a worthwhile cause to support and also develop job skills."
People interested in volunteering at the store or to donate should contact Darling at 989-3200 or e-mail her at [email protected].